Congratulations beautiful Daisy. You have been voted cat of the week in the Netherlands, are you happy with it? It is your 1st time to be CotW over here. X X

Do you think your mom will have a COTW celebration for you and what treats do you wish from her? X

We will definitely spoil you this week!! X X X
Oh thank you, thank you! Mews am meowless! I'm just so excited to be the Dutch Queen this week! And Mommy is so excited for me.
Of course, there will be a big celebration! And I want all my friends to come and celebrate with me. Besides the celebration in the Dutch Forum, there will be a big party at the Party Cats Club, and everyone is invited.
I love all gifts! The more, the better. I especially love toy mice! But I'm a girl that is easy to please, so all gifts are wonderful!
....
Can you tell us the story about how you came to live with your Mommy, did she pick you or did you pick her? It is really special since you were adopted by your Mommy from an Animal shelter.

We are sure when she saw you she could not resist!! X
As you all know, angel Maestro had gone to the Rainbow Bridge just a few weeks before. Mommy thought she wouldn't get another cat for a long time, as she just loved him so much, but the house was so empty, and she just couldn't bare it for one more day. It was the first time in 28 years that she was completely alone with no cats in the house.
So she thought, there was a cat at the Animal Shelter that needed someone to love him or her, as much as she needed to have someone to love.
She was looking on-line at the available cats at the Animal Shelter, and saw me. There were so many, and she felt sad that so many cats were in need of a home to love them.
I was brought to the shelter by some nice people who found me roaming around the streets, expecting kittens.
The shelter found homes for all my kittens, but no one would adopt me. I finally had to go to a Foster Home, as I was having some problems getting along with the other cats. Who me?
I was brought back to the Animal Shelter from my foster home, and when Mommy saw my sweet face, she said, this was the cat she wanted to adopt. I would be her sweet Daisy girl.
And so our story began! X
You have only been living with your Mommy for 3 months now. How are you 2 doing together and are you happy to live with her? X Is she a good Mommy for you? X
Mommy and I have a growing relationship. When I first arrived at my new home, I would try to bite Mommy and give her the smacky paw when she tried to pet me. But the last three months, we have bonded more and more. This is not to say, that I still don't try to get a nip in from time to time, or a smack with the paw. I am a girl cat after all, and we can be a little moody at times.
It has been an adjustment for Mommy, as she has always had boy cats, and they would never try to bite or smack. Especially Maestro. He was such a loving boy, and would always let Mommy pet him.
What does a typical day of you look like? X

Are you an indoor kitty or are you able to go outdoors?
I'm a strictly indoor cat, as all Mommy's cats have always been. Of course, my favorite thing to do is nap. I love napping in the window with the sun warming my ears, I love napping on the back of the sofa, I love napping in any one of my many beds. I just love to nap. I even nap in the window behind the curtains at night time. X
But I also like to play with my toy mice. The only problem is I am always losing them, and Mommy has to go find them for me. I have one mouse that is my favorite, and he is always missing. And when he is missing, I act very depressed.
I also love to chase the red dot of the mouse pointer. I will run back and forth trying to catch it. It is a good way for me to get my exercise since I don't go outside. Mommy just laughs and laughs at me trying to catch it. X
You are now a 3,5 years old girl. X

Do you still like to play a lot and make the whole house unsafe X or do you like to sleep and enjoy the sun most of the time? X X

Are you ever naughty, and what's the naughtiest thing you've done so far?X
I have my moments when I like to play, usually at night when Mommy is trying to sleep. But I do spend most of my time napping. Every afternoon, Mommy and I both take a nice long nap on the sofa. I don't get under the covers like Maestro use to do, but maybe in time, especially when it starts to get cold again, maybe I will give it a try.
I am a good girl, except I do like to scratch the sofa. Mommy is trying to get me to stop by putting catnip on my scratching post, but I just want to scratch the sofa and sometimes the other furniture. She doesn't really mind if I scratch the carpet, as it needs to be replaced soon anyway. But of course, I only like to scratch the expensive things. That's just the way us cats are. X
Can you tell us how your character/personality is Daisy?X

With which words can you describe your character?

What is special about you? X
I am a girl with many surprises. Sometimes I want to play and be petted; sometimes I want to be left alone. Mommy knows when I'm not in the petting mood, as I will start twitching my tail.
I like to grunt all the time. It reminds Mommy of her angel Ginseng, as he use to do the same thing.
I am: Sweet, Entertaining, Quirky, Funny, Beautiful!
I am special in that I am a diluted Tortie cat. One leg is yellow, one leg is gray. Mommy calls me her little Court Jester!
What is your favorite food and what are your favorite toys to play with? X X
So far, Mommy has been giving me Little Friskies, and I like it! She has tried to give me can food as a treat, but I have no interest in can food.
I do love my four dental chews I get with each meal to keep my teeth clean. Some are catnip flavored, some are tuna flavored, Yum yum! X
What is the most fun you had since you lived with your Mommy? X

Or the best thing that has happened to you? X
I love to play in the bathroom sink. Every time Mommy goes into the bathroom, there I am jumping up on the sink, wanting her to turn the water on. Not too much, not too little. It has to be just right.
I scoop the water with my paws and drink it. Sometimes I get water all on my head and Mommy laughs. "Funny girl Daisy" she says. I am her bathroom time entertainment. X
You live in the United States, Kingston, Washington. Can you tell us something about where you live? About your beautiful country, surroundings or the house you live in? X
Kingston is a small ferry boat town on the water. We live in a nice two story house with our own little woods in the back. Sometimes deer visit and Mommy and I watch them from the window.
It is not too hot in the Summer, and not too cold in the Winter, but we do get a lot of rain, except for this time of year.
There are many birds and squirrels that come in the yard every day, and I like to watch them from one of the many windows, making the funny noise I make every time I see something. X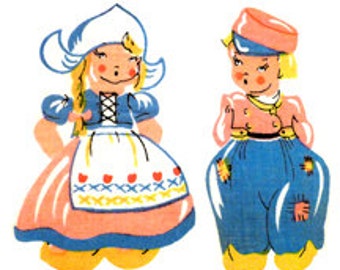 What would you like to say to all your friends on UC who voted for yo uso soon, since you are only on UC since April 2017?X

Thank you sweet Daisy for getting to know you a little better. X X
Thank you to all my friends for choosing me to be your queen this week. I have made so many wonderful friends, and in different countries.
I even have a doggie boyfriend, named Armanis, who lives in Lithuania. Oh, mews blushing now.
I hope you will all come to my celebrations this week! We can all have a fun time! X X
THANK YOU EVERYONE!!!
.
.