We have a very special angel to be our English king this week, sweet golden boy Kittibits!

Are you happy to be our English king for your 5th time, dear angel Kittibits?

How do you plan to celebrate your week in the royal spotlight?
I thought I would favor everyone at the bridge with a bagpipe concerto every day, in honor of Scotland, since I am formally called Bonnie Dundee. Either that or I'll nap. Right after I eat.
It's been some time now since you became an angel on August 8, 2008.

What do you like best about being an angel?

Can you meow to us what it's like at the Rainbow Bridge?
I like being able to play the bagpipes and piping home the new angels the LOSCH escorts to the Rainbow Bridge.
You lived to be 16 years and two days. Do you feel you had a good life?

What do you miss most about being on earth?
Yes, I had a great life till that yowling cancer got me. My pal Treat was gone by then but I could have given more guidance to Cisco and Pancho. I miss my MAMA!!!!
Can you tell us about yourself, and what type of personality and character you had?
I was shy around strangers and hid under the bed alot. I heard about those monsters who did NOT live under the bed. Scary stuff was out there. I loved my mama and liked to purr next to her ear every night. I loved other cats but people who were not my mom were suspect. I was also a very stubborn and effective spokescat for my fellow cats and led the protests and presented the case for the Household Cats Local, demanding that Mom provide us with better working and living conditions when she fell short.
You are a very gifted bagpipe player and welcome the new angels to the Bridge with lovely tunes. Do you write your own music?

What is your favorite tune, and why?
I usually try to find a song appropriate to the kitty--either their favorite one or something to do with their color, name, or locale. I also composed a special "Welcome to the Bridge" song in case I was not otherwise inspired.
Who taught you to play the bagpipes? Did you learn them before or after you became an angel?

Do you have any other talents?
Well, my name is Bonnie Dundee so I am a hereditary cat bagpiper. I only realized this after I became an angel and had a little magic to draw on as well as my own catly attributes. I was also secretary for the LOSCH while I lived.
You were a gorgeous ginger boy. Besides your charming good looks, what else made you special?

What would you say was your best attribute?
I had a lovely purr and a loving nature where my mom and fellow kitties were concerned.
When on earth, what were some of your favorite things to do in a typical day?

Did you have a favorite napping spot?
Napping, eating, talking to mom, letting Pancho drool into my fur. Depositing little tufts of fur throughout the house for mom to find.
The memories of our angels are very dear for us humans. What is a special memory your mom has of you?
She just misses ME, my floofy tail and kissing me on the top of the head right between my earsies.
What were some of the things you liked?

Was there anything you didn't like?
I liked catnip, Fancy Feast, my fellow cats and my mom and soft comfy nap spots--also sitting in my window with the sailboat stained glass. I did not care for visitors. Some of mom's friends did not ever see me until they came to help her bury me.
What would you say was your biggest adventure or accomplishment in your 16 years here on earth?
Organizing the Cat Union and the many other amazing adventures I led on UCats.
How did you get your name "Kittibits"?

Were you called in other names?
Mom had been going to Ireland to work and when she got me, she first called me Bonnie Dundee, but when I was a wee scrap of a kitten that seemed to be too much name, so she called me Kittibits instead and it stuck.
What does your mom miss most about you?

What do you miss most about your mom?
She just misses ME and I just miss HER. no purrticular things.
Angels are very wise and can teach us all good life's lessons. What advice do you have for all of us here on earth on how to be happy?
Love and enjoy each other while you can.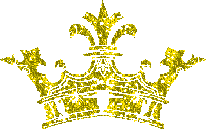 What five words best describe you?
Beautiful, sweet, loving, shy and (sometimes) stubbornly demanding.
Thank you dear boy for a very nice interview. Anything else you would like to meow to all of us?

Let's give a clapping of the paws to our very charming and enchanting angelic English royalty...

KING ANGEL KITTIBITS! X X
Thank you, thank you purry much.