We have a very special angel chosen to be our English king this week of Easter.

Congratulations sweet Angel Romeo!

Are you happy to be purring in the royal spotlight for your very first time?

Will all the angels be celebrating your special week?
Why yes I am glad to be your new English King.
Here at RB we will be celebrating too, with lots of parties and lots of Cat nip.X
You made your journey to the stars December 25, 2010, so some time now.

Are you happy being an angel?

Can you tell us about the Rainbow Bridge?
I love being an Angel with no pain and sickness, but I do miss my family too. Here at RB we all fly from place to place, like the Butterflies gardens, the cat nip fields, and the window to earth where we can look out at our families.X
How you came to live in your nice home on earth?
I was adopted from the Carroll County Humane Society. My family saw my picture on line and fell in love with me right than. The day they came to get me they checked on line and it said I had been adopted, but they went to see the other kitties and guess what upon looking and the other cages they found me. I had been returned. My other new humans said I was a nasty cat. Well my Grammy and Mewomy adopted me anyway. My name was Vixen, but they changed it to Romeo cause they said that's what I was. Gentle and very much a lover. Not a fighter.X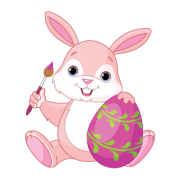 This is the week of Easter, the most holy week in the year, so to be chosen king this week is quite an honor.

Do the angels all celebrate Easter in the stars?
Oh yes. We have RB decorated already. We will be having a Easter Egg Hunt too, and we get lots of treats. X
You only lived to be 7 years old. Why did you have to leave this world so early in life?
The Vet thinks I was much older than what the shelter says I was. He said I appeared to be a very old man. I was loosing weight and just not feeling well and they said it was just old age and natural causes. X
Your previous owners removed your claws and you later had complications.

What advice do you have to humans who wish to declaw their cats?
NEVER DECLAW ....THIS IS SO BARBARIC.
ANIMAL WELFARE/PETS) Declawing a cat is the equivalent to amputating a human finger at the third knuckle, and yet twenty-two million domestic cats per year are declawed in the United States—a third of which reap serious behavioral and physical consequences from the procedure.
Due to a general ignorance and perpetuation by greedy vets, the procedure remains one of the most common in the United States for family pets.
The detrimental results of this procedure has led to its ban in over twenty countries but it's a trend not followed by the U.S. due to the backlash from national veterinary associations who reap tremendous financial gain from the practice.X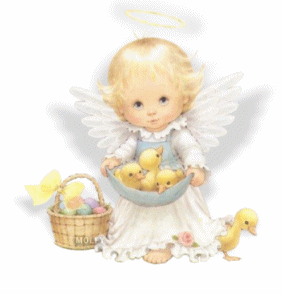 At the Rainbow Bridge, you fill your days with playing in the golden grass fields, napping on clouds, star hopping, and other such fun activities.

On earth, what were some of the fun things you would do in a typical day?
When I was on earth I mainly slept and watched the birdies. I did play every now and than, with little mice.X
You have a very nice name. Why did your family name you Romeo?

Were you called in other names?
My real name was Vixen, but Grammy and Mewomy didn't like it and they didn't think it fit my personally. So they changed it to Romeo, cause I was a lover. X
You had many cat siblings. How did you get along with all of them?

Now, some of your siblings are also angels. Do you play together at the Rainbow Bridge?
I loved most of my siblings, but I had to put some of them in there place. After all I was second on the ladder and they needed to know that. Zeeke was #1. However I did put him in his place one time.
Yes we all play together here at RB. Now one fights here. It's a peaceful place.X
Easter is all about renewal, new life, and happiness.

How do you think we on earth can bring happiness in our lives?
Just Be kind to all things great and small. LOVE one another.X
What were some of your likes on earth?

Was there anything you didn't like?
On earth I liked laying in the sun, watching the birdies, getting fed and being treated Royal.
I din't like to be annoyed.
Memories of our angels are very dear to us humans on earth. Can you share with us a fond memory your family has of you?
My family has all my memories in there hearts and I love that.X
What five words best describe you?
A Lover, Beautiful, Kind, Sharing, and enjoyable. X
Thank you sweet angel for a very nice interview. Anything else you would like to say to all of us?

Let's give a very special welcome to our angelic English royalty this Easter week....

KING ANGEL ROMEO! X X
I would like to Thanks you all for choosing me as your new English King X