Congratulations beautiful Daisy on becoming Queen of the English speaking site for the first time!!

X

How do you feel about this honour?
Oh, I'm so very happy to finally be the English Queen! I'm doing the happy dance!
It's such an honor to be in the royal spotlight this week. Mews don't know what to meow, I'm so excited. My whiskers are twitching with eager anticipation.
Although we do know you and your hard working mom, we would like to get to know you a bit better, so can you tells us how you came to your forever home?
I came at a very sad time in Mommy's life. Angel Maestro had just gone to the Rainbow Bridge, and though it was so soon, Mommy could not bare the empty house with no cats. With all her other angels, there were others still in the home, but this time, there was no one.
So Mommy looked on the computer for cats to adopt at the local Animal Shelter. And while she saw many cats in need of homes, my picture kept popping up.
So she went to the shelter to adopt me, but I was in foster care. You see, I had been at the shelter for over a year and no one wanted to adopt me. I wasn't getting along with the other cats, and so I had to go in a private home.
So the Animal Shelter brought me back and when they showed me to Mommy, they didn't seem too enthusiastic. I guess they thought Mommy wouldn't adopt me either, especially since I had just peed in my cage.
But Mommy saw me, with my fat puffy cheeks, and she said "I'm taking you home"
Now, there were also two beautiful golden cats up for adoption, and Mommy kept looking at them. But she had promised me that she would adopt me, and couldn't bare the fact that I would be rejected once again.
So she signed all the papers, put me in my carrier, and so began our life together. X
This was the picture of me at the shelter that Mommy saw on the computer. So how could she resist wanting to adopt me, right?
..........
Can you tell us about yourself and what type of putttttrsonality you have?

What makes you such a special girl?
Well, I'm a girl with many sides. There's sweet Daisy, not so sweet Daisy, and naughty Daisy.
But before I was adopted, I was a feral cat, so I still have many of my feral instincts.
In the past almost two years now, I have made many improvements.
I'm a very independent girl with different moods. Mommy is always trying to get me to sit on her lap, and I do from time to time, but then I jump back off.
Now, downstairs in the computer room, I sit on Mommy's lap and purr, but upstairs, nope. I like Mommy to be around, just don't like all the loving stuff. But I do have my moments.
I'm always on alert, watching my surroundings, always in pouncing mode. When I eat my food, I want Mommy to stand over me and watch. When I was on my own, I always had to be watching.
I'm not the most playful of cats. I like toys, but don't go wild over them. I will play a little, then I get bored. Mews rather just lay on the floor. X
We read that you occasionally get up to some mischief...what is the funniest thing that you have done?
Yes, I must confess, I can be a naughty girl.
My latest thing is I like to steal things from the downstairs bathroom and take them upstairs.
I will take Mommy's toothbrush, her comb, anything I can get my paws on.
When she's in the bathroom, I knock everything on the floor. I just wack it with my paws. Mommy thinks it's so funny. But not so funny, when I take the toilet paper and she has nothing to, well, you know. X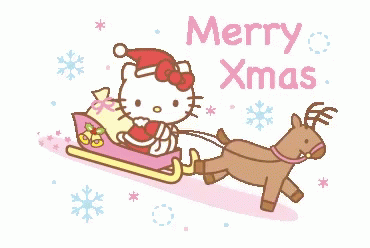 Christmas is just round the corner. Do you think you're on Santa Paw's good list or naughty list?

What are you hoping you'll receive in your Christmas stockings this year?
I don't know. I've been being a little naughty lately getting into the Christmas decorations, the Christmas tree to be exact.
But I just can't resist. There are so many temptations with all the shiny ornaments. We just have a little tree this year, and Mommy's afraid I will knock it over.
But I still have time to redeem myself, so I think I will be on the good list.
Since I don't really like treats, I don't want that for Christmas, but I do love toy mice, so any type of mice I would like.
And I sure would like more heated beds. I have one upstairs, but I need one downstairs too. Mommy is rather stingy with the heat in the house as it's so expensive.
Does your mom decorate the house with Christmas toys for you to play with, like trees and hanging balls and such X
Oh yes. Mommy goes all out. She loves to decorate. I am very intrigued with the tree and I also like the angels over the piano. I like to nibble on their wings. Of course, Mommy always says "no Daisy, don't do that Daisy, get down Daisy". She can be a real party pooper at times. X
What do you like best in life, besides your mom, of course? Is there anything you don't like?
I love napping. And napping in the sun is even better. Mommy thinks I'm rather lazy, but napping is just what us cats do. She naps an awfully lot herself. Mommy is always trying to get me to nap under the blanket to keep warm, but I haven't figured that one out yet.
I love toy mice, any size or shape!
I also love to nap inside the recliner. I go in the back and enter under the chair. It's nice and cozy.
I don't like having my nails clipped. No, no, no!
I don't like it when Mommy's leaves the house. I always want her here. Fortunately, she is here most of the time.
I don't like it when Mommy won't let me do the fun things I like to do. She calls it mischief. I call it play. X
If you could be granted 3 Christmas wishes, what would they be?
1. That all homeless animals could find a nice home with love, shelter, and food
2. That the humans would take better care of this planet and have more respect for all the animals.
3. That the humans wouldn't be so sad when their cats and dogs become angels, as the angels are very happy at the Rainbow Bridge, and well loved.
What fives words best describe you?
Independent, Funny, Cute, Sweet, and Appreciative X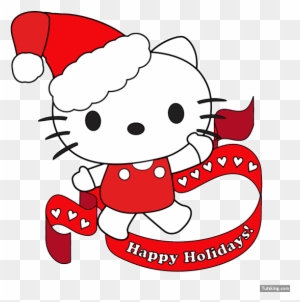 Well Queen Daisy we hope you will enjoy your week!! Do you have any last words of wisdom that you would like to leave your subjects with? X
I want to thank all of you my friends, for choosing me to be the English Queen this week. I will wear the crown with honor.
I invite you all to celebrate with me this week before Christmas.
And as we're in the season of giving, I encourage all of you to give to those less fortunate, to appreciate all that you have, and to look to the future with hope.
Now, let's party!....meow! X
.